27.12.-30.12.2018
The Chaos Communication Congress is the annual symposium and hacker party of the Chaos Computer Club (CCC). It is one of Europe's largest hacker conferences with more than 11.000 attendees and international speaker
4.10.-28.10. 2018
Intervention ARENA2036
Interseccion of Industrie 4.0 und Kunst within the framework of Produktionskunst-Festival Drehmoment 2018
Book launch
+NefertitiARapp
"Archive Dekolonialisieren. Mediale und Epistemische Transformationen in Kunst, Design und Film"
Verlags Webseite
5.07.-20.07.2018
ASSEMBLING A MOVING ISLAND
9.06.-19.08.2018
Pendoran Vinci. at
NRW-Forum DüsseldorfExhibition

"Pendoran Vinci. Kunst und künstliche Intelligenz heute"

HASH AWARD by ZKM and Schloss Solitude
opening + talk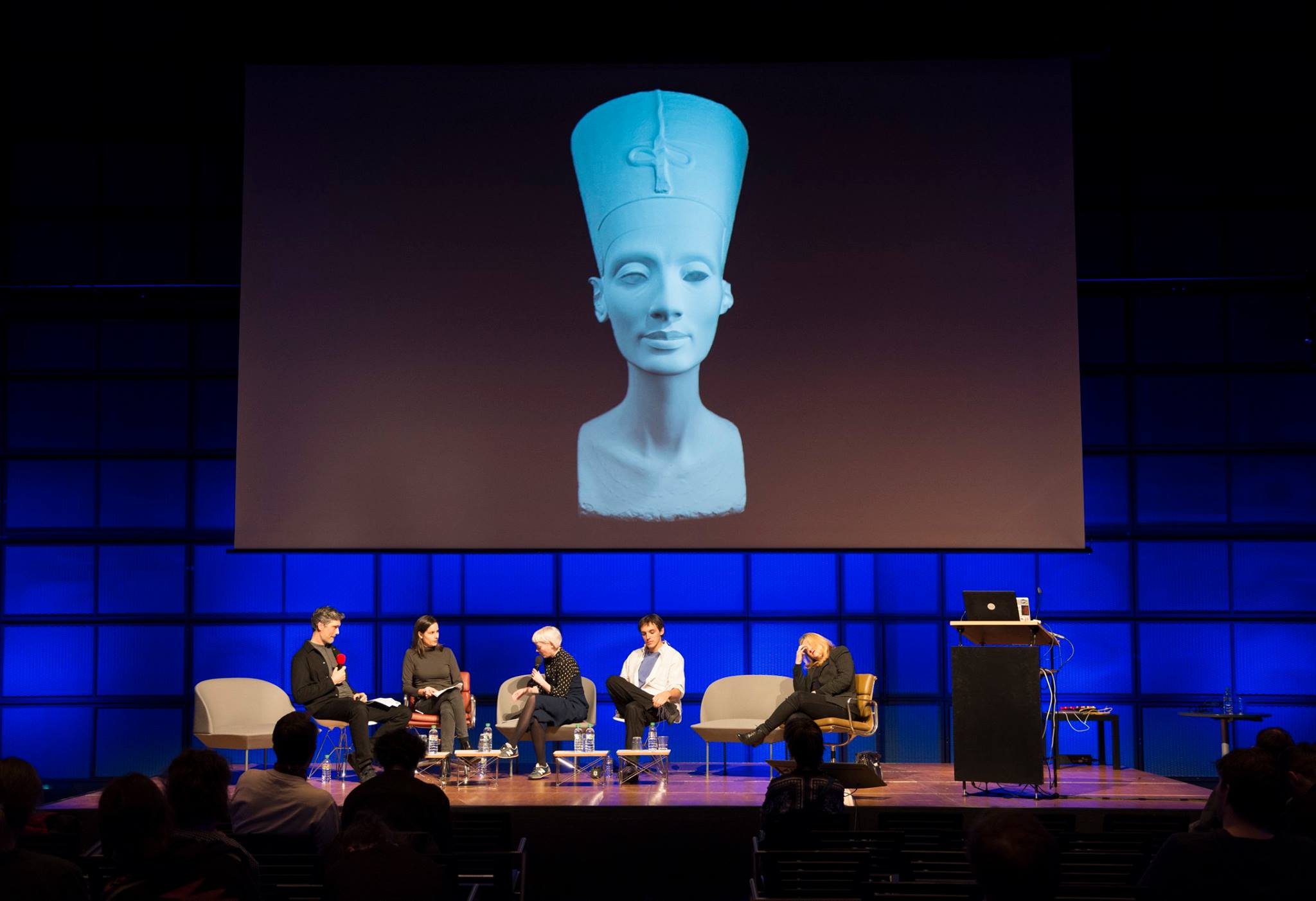 NefertitiBot
at HASH AWARD by ZKM and Schloss Solitude
JUROR'S STATEMENT What if a residency programme is mediated by AI? A Nofretete bot chatting with you about the practice of museums in the Global North? Human knowledge comes to an end? And the last remaining role for people may be performing the emotional labor?
exhibition view
15.5.-16.5.2018
EuropeanaTec 2018
Konferenz
GLAM Community MeetUp
The third international EuropeanaTech conference took place on the "ss Rotterdam" in Rotterdam, the Netherlands, as part of the European Year of Cultural Heritage.
ExtLink